In Memory
Edith Gaye Farquhar (Perry)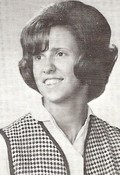 Sept 19, 2004
A funeral service for Edith
"Edie" G. Perry, 56, of Elizabethton, Tenn., will be held at 10 a.m. Wednesday in the Chapel of Peace of Tetrick Funeral Home, with Brother John Rist officiating. The graveside service will follow the funeral in Buckles Cemetery, Elizabethton, Tenn. Active pallbearers will be selected from family and friends.
Edie died Sunday, Sept. 19, 2004, at the Johnson City Medical Center, following an extended illness. She was a native of Mount Vernon, and made her home in Elizabethton the past 34 years. She was a daughter of the late Clay and Wava DeVore Farquhar, and a member of Jehovah's Witness Kingdom Hall. She was retired from Headstart of Kingsport and had worked in the Carter County School system.
Mrs. Perry
was a graduate of Newark school system, where she played in the school band.
She was preceded in death by a brother, Ronald M. Farquhar.
Survivors include her husband, Gary Perry
, of the home; one son, Travis C. Perry, also of the home, and his fianc?, Natalie Grindstaff, of Elizabethton, Tenn.; one sister, Maxine Peck of Perry County; one brother, Jack Farquhar of Newark; and several nieces and nephews also survive.
Those who prefer, memorials in lieu of flowers may make donations to the American Cancer Society, c/o Helen Wilson, 209 S. Riverside Drive, Elizabethton, TN, 37643.