In Memory
Donald Welch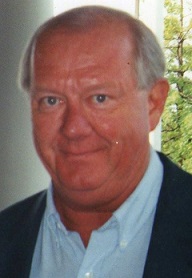 A memorial service celebrating the life of Donald B. Welch, 68, of Newark, will be held at 7:00 P.M. Tuesday, December 6, 2016 at the McPeek-Hoekstra Funeral Home, 133 S. Prospect St., Granville with Rev. Jeff Smith as celebrant. The family will receive friends two hours prior to the memorial service at the funeral home.

Don passed away November 30, 2016 after a short illness. He was born March 26, 1948 in Newark to the late Charles W. and Velma Elizabeth (Kisamore) Welch.

A 1966 graduate of Newark High School, Don attended The Ohio State University and Muskingum College. He was the retired owner of Welch Painting and Decorating, a business he founded in December 1975. Don was currently working in transportation at Licking County Auto Auction.

A Methodist by faith, Don was a member of the Masonic Lodge, a 32 degree Mason, and a member of Newark Elks Lodge. Don was involved with the Moundbuilders Babe Ruth League for many years, and was a former Board Member. Don will be remembered as a good man with a strong work ethic who had a good sense of humor and enjoyed meeting people.

Surviving are his wife of 48 years, Terry L. Huffman Welch; sons, Christopher B. and Matthew D., both of Pickerington; one brother, C. David Welch and his wife Marian ; special friend, Ryan James Hindel and his special buddy, his cat Bob.

Memorial contributions may be made to Licking County Humane Society, 825 Thornwood Dr. SW, Heath, OH 43056 or Hospice of Central Ohio, P.O. Box 430, Newark, OH 43055.