In Memory
Timothy Athey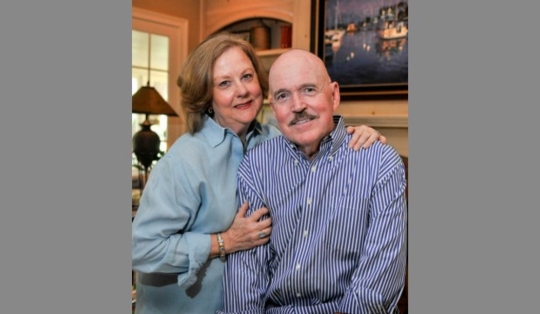 SAVANNAH –
After courageously battling a brain tumor for over fifteen years, Tim left his dearly beloved wife and a legion of loving friends, honorably surrendering himself unto the peaceful arms of the Lord. He left this life on October 2, 2016. Tim was at home in the care of his wife and Hospice Savannah's Angels on Earth.
Tim was born in Coshocton, Ohio, on January 7, 1948, and grew up in Newark, Ohio. He spent the majority of his life in the Midwest and Florida, enjoying the last ten years of his life in Savannah, Georgia.
Tim graduated from The Ohio State University, a devoted Buckeye fan. He proudly served in the United States Navy in Naval Aviation, attached to the USS Coral Sea and the USS John F. Kennedy. During the Vietnam War, he flew F4 and F14 aircrafts, earning his call sign "Heater."
After holding positions with national logistics firms, he founded Athey and Associates, a consulting practice specializing in logistics and supply chain management, advising distributors for international retail chains.
Tim was a member of the Skidaway Presbyterian Church and the Kiwanis Club. In his retirement, he became a free lance writer.
Surviving are his wife, Marilyn, and Sophie and Savannah, their Labrador Retrievers who never left Tim's side.
The Memorial Service will be held on January 7, 2017, at 2:00 p.m. at Skidaway Presbyterian Church, 50 Diamond Causeway, Savannah, Georgia 31411.
The family suggests that any remembrances be made in his name to Hospice Savannah, P.O. Box 13190, Savannah, GA 31416.
Tim will be remembered for his passion for life, his spirit for creating fun for all, and his devotion to his faith and his wife.
The twinkle in his eyes and his infectious smile will be missed by all whose lives he touched.